By Temitope Salami
I arrived in Swansea University from Nigeria in October 2020, a week after my Masters programme in Applied Criminal Justice and Criminology had commenced. This was a difficult time considering the pandemic had morphed into phase two and there was talk in the media about a possible second nationwide lockdown amid a Welsh 'firebreak' to control the spread of coronavirus.
There was wide uncertainty about studying and teaching through a pandemic. For a moment, it appeared higher education institutions were 'winging it' as much as students were. Personally, being new to the United Kingdom, and having to adjust to a different culture and education system made it much more challenging.
Despite having a background in political science, being an ardent viewer of crime documentaries, and having served in a national security committee within the Nigerian Senate, I was new to the discipline of criminology. In fact, a huge part of the motivation to understand the nature of crime and how criminal justice systems operated stemmed from these experiences. At Swansea, I quickly developed an interest in one of the first semester modules – Advanced Topics in Drugs, Alcohol, and the Criminal Law (ASCM26) convened by Rick Lines, Associate Professor of Criminology and Human Rights. Why was I so taken by this course? Two things: Here I was being familiarised with the histories and politics of drug control and how 'illicit drugs' came to be so determined by global institutions, the role of state and non-state actors in the creation and evolution of the drug problem/war on drugs, the impact on vulnerable communities and global responses to this challenge. Secondly, my lay knowledge of criminal justice responses to the proliferation of drug use, which has taken many lives and resources and yielded very little positive outcomes. In addition, the knowledge-driven expert teaching provided by academics and guest practitioners on the course increased the appeal, further fuelling my interest in the negative unintended consequences of the global response to drugs which failed to safeguard the health and human rights of people who use drugs.
This cemented my desire to explore what the alternatives were to an approach that has consistently generated significantly poor outcomes whether that be over-incarceration, stigma and discrimination, over-representation of racial minorities in the criminal justice system, gender-based violence, high mortality rates etc. associated with the 'war on drugs' mentality.
After concluding my research on an essay focused on Harm Reduction in Prisons for Women Who Use Drugs over the Christmas break, I emailed my professor expressing my interest in volunteering with organisations within the drug policy reform space. Graciously, I was introduced to Harm Reduction International (HRI) where I got recruited at the end of January 2021 as an intern in the Human Rights and Justice team.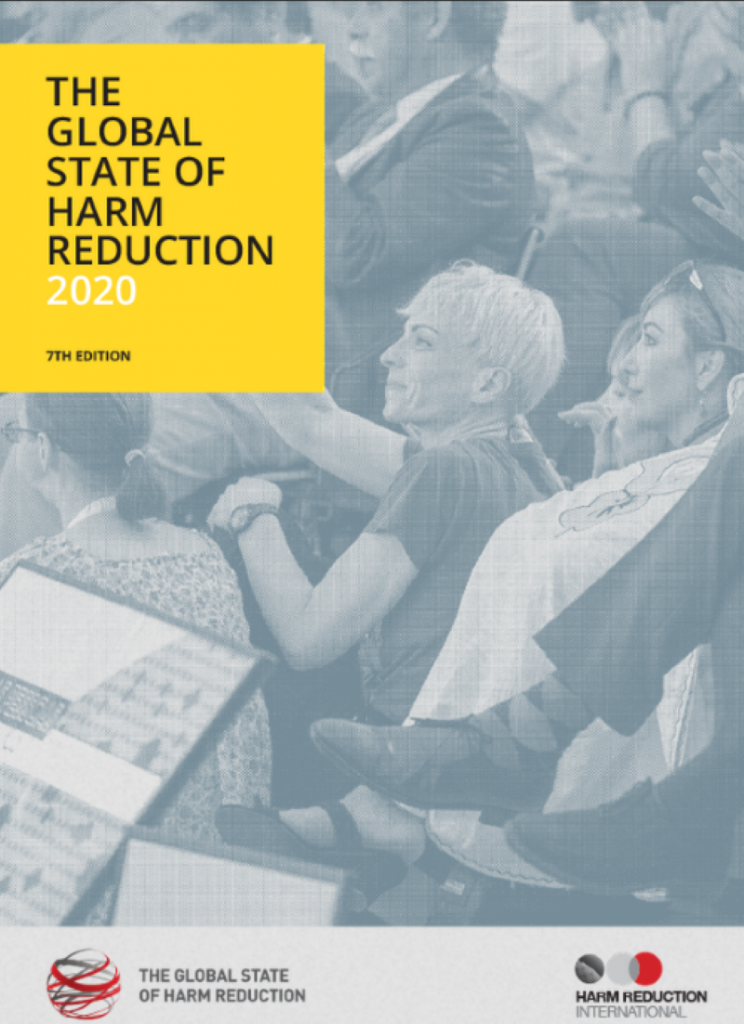 At HRI I supported the team with research on statements, recommendations, and other relevant statistics, documents made by UN and regional human rights mechanisms on the use of the death penalty for drug offences for the 'Global Overview: Death Penalty for Drug Offences 2020' report. I conducted research on standards developed by UN and regional human rights mechanisms on selected topics related to drug policy and harm reduction and supported the development of briefings on such human rights standards. Subsequently, I was engaged as a consultant to conduct a desk-based review and rapid scan of Global Fund's Breaking Down Barriers initiative to identify and boost synergies on the implementation of the
seven key programmes and its intersections with human rights programming for people who use drugs. Examining whether programmes addressed legal, social, and structural barriers associated with punitive drug policy. Most recently, I supported HRI's work on Resist Emergency Powers, mapping available resources on the impact of COVID-19 and of COVID-19 securitized responses on people who use drugs around the world, including other marginalized groups, such as people living with HIV, sex workers, and migrants.
My work with HRI was very rewarding in that it exposed me to current trends in harm reduction and drug policy reform through evidenced-based research, conferences, and publications on the success and benefits of health-centred, rights-based approaches to drugs. This experience helped me build valuable connections in the field which facilitated my Masters dissertation research – Proposing a Harm Reduction Framework to Youth Drug Use in Nigeria – for which I received a distinction. A summary of my research was later published as a blog for the Global Drug Policy Observatory.
I maintained the relationship with my new connections including HRI and a few months after my graduation, a position opened in the Public Health and Social Policy team which I applied for and got shortlisted for an interview. Fortunately, out of 79 applications I was the successful candidate and received an offer of employment as Project Coordinator and Researcher, 'Global State of Harm Reduction 2022' – a flagship publication of the charity and important resource for practitioners within the field.
I start my new post at HRI this week.
Key learnings:
● A university education is much more than earning a degree. It is making the right connections and building productive relationships. Students should be cognizant of this and take full advantage of the 'soft power and access' they possess within the ivory tower.
● University faculties and staff are available and willing to signpost/provide guidance. Students need to be highly motivated and committed to connect the dots and achieve success.
● Harm reduction is the 'Trojan Horse' in the 'War on Drugs'. Therefore, there is a need for passionate and talented young people to build on the labour of the past.
● In your journey to finding a career path, prioritise knowledge and relationships over the urge to make money. Volunteering and internships are a great way to get there!
● Discover an area of interest and find a mentor!
Thank you for your time and I hope this inspires you to action.